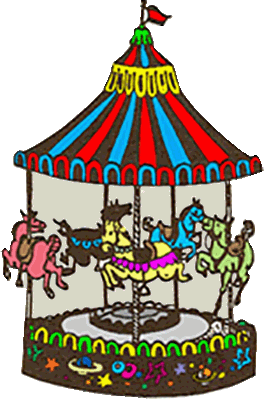 Kiddy Karousel Provides:
Nursery School and Day Care under the supervision of qualified teachers and child care professionals.
Special Programs encouraging health, education, and social skills.
All meals free, breakfast if here before 7:30am, catered hot lunch,and mid-morning and mid-afternoon nutritious snacks.
All meals are included in pricing.
*Kiddy Karousel follows all standards set by the Minnesota Child and Adult Food Program. This institution is an equal opportunity provider.
Your Child Will Have Opportunities for:
Care and Protection
Learning Value of Self and Others
Exploration
Developing Skills:

Intellectual
Physical
Emotional
Social
Kiddy Karousel is a private/ non-profit
licensed Child Care Center
---
&copy Kiddy Karousel 2007
UpNorthWebCreations
Mission Statement:
Kiddy Karousel is a dependable, family-friendly child care center providing a safe environment to learn, grow, and explore.

Created by the Kiddy Karousel Staff – Camp Chicagami Retreat…1996
Kiddy Karousel Nursery School -
Mon/Wed/Fri
8:30am -11:30am
Tues/Thur
8:30am -11:30am
---
CONTACT:
Call (218) 263-7450 or Fax (218) 263-7000

---
Call to find out how to have your child benefit from the creativity and discovery of Kiddy Karousel!


HOURS: 6 AM to 6 PM, Monday through Friday

---
*Full or Part-Time Child Care Available*
---
Infant care 6 weeks - 15 months
Toddler Care 16 months - 32 months
Pre-School 33 months - school age
School-Age In school through 12 years old